Finding their way home: First LGBTQ2S youth housing comes to Newmarket
INNclusion is a transitional home that helps at-risk youth avoid homelessness
By: Kim Zarzour at YorkRegion.com, Original Article
When Jacob Gal's parents told him to "get out," he had no idea where he was going.
It had been months of conflict as the teenaged Gal stumbled through the painful process of growing up gay in the suburbs.
His first partner was a substance user — scary for any parent — and Gal was struggling with his identity, religion, arguments at home until finally, he was shown the door.
Back then, Gal did not know about Blue Door Support Services, or any other assistance that might have been available.
"Not everyone feels comfortable telling their guidance counsellor 'I just got kicked out.'  It's a very personal thing," he said.
He pushed himself through summer school, bouncing from one friend's house to another, until he got lucky. He met someone who was volunteering with York Pride and began helping out there too, eventually moving into the person's house, paying rent, beginning the hard work of growing up.
"I was very lucky to have that option. Many of us don't."
Blue Door, where Gal now works as the social programming adviser, has a new initiative that promises to help.
INNclusion is the first of its kind in York Region, a transitional program which opened mid-March. It can provide stable housing for four youth aged 16 to 26 who identify as 2SLGBTQ+ and are at risk of, or experiencing, homelessness.
Studies suggest Canadian LGBTQ+ youth make up between 25 and 40 per cent of all homeless youth and face financial hardship, employment barriers, family breakdown, mental illness — and importantly, safety concerns.
In a 2020 CAMH study researcher Alex Abramovich found 77 per cent of youth surveyed have been verbally abused.
These are the needs INNclusion hopes to address, says Alex Cheng, Blue Door's director of community programs.
"We're providing a transitional space for youth looking for assistance building skills to live independently in the community — what better way to approach that than to do it from the community itself?"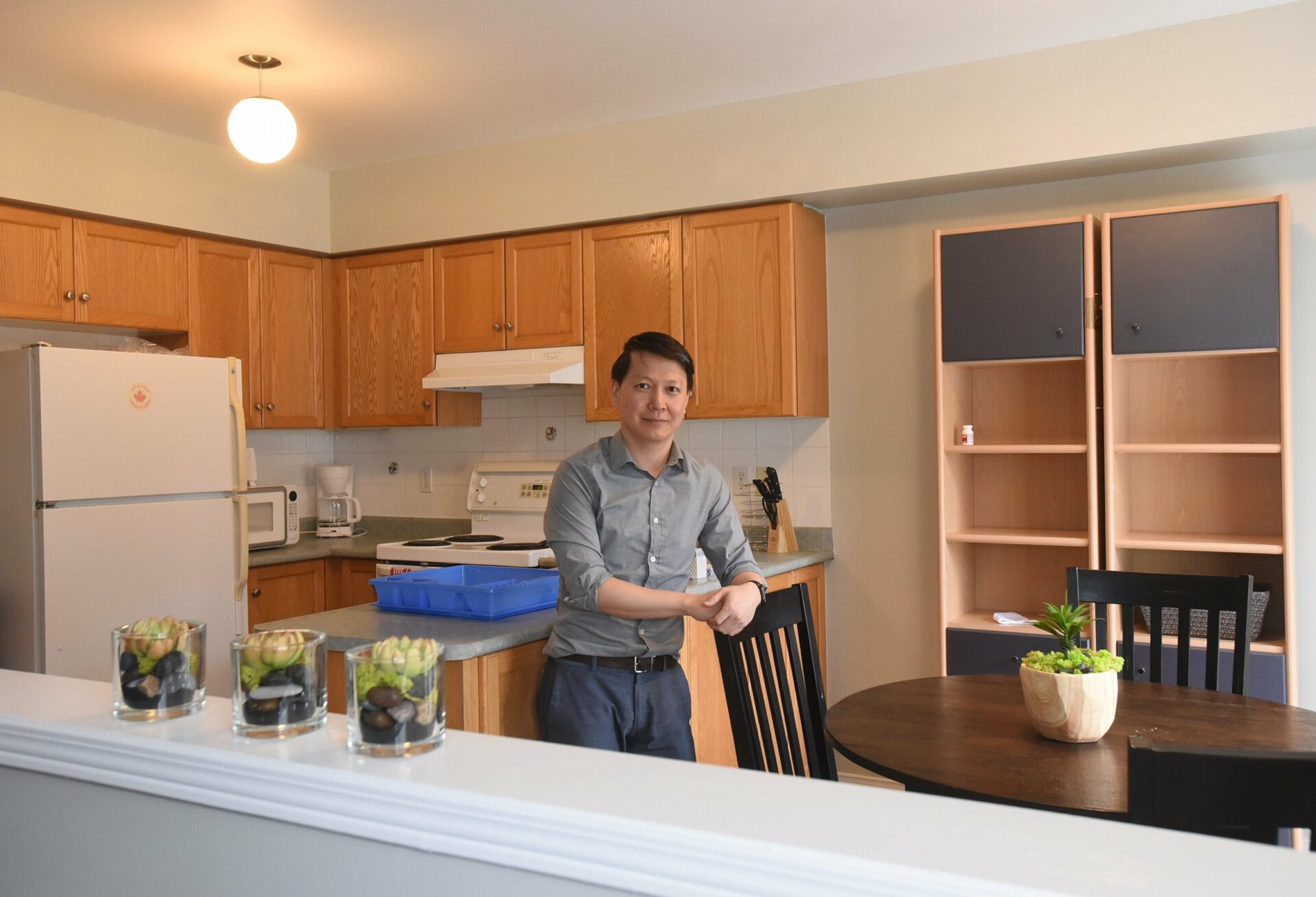 Located in Newmarket for its accessibility, the home was designed with help from Manina Murphy, from About Space Designs, who shared her "trauma-informed" expertise.
Murphy's goal was to ensure there were no psychological triggers and create a restorative, supportive environment, making use of natural material to help reduce anxiety, wall art chosen for inspirational value and reading selections recommended by Glad Day Bookshop, the first queer-focused Canadian book store.
Instead of a formal dining space, a quiet reading/study room is softly lit by filtered light through sheer curtains. There's a cosy family room fireplace and four bedrooms with single beds in shades of calming grey, delicate flowers and colourful art that says "we love you."
"We kept things simple to allow lots of opportunities to personalize and make it their own," Murphy says.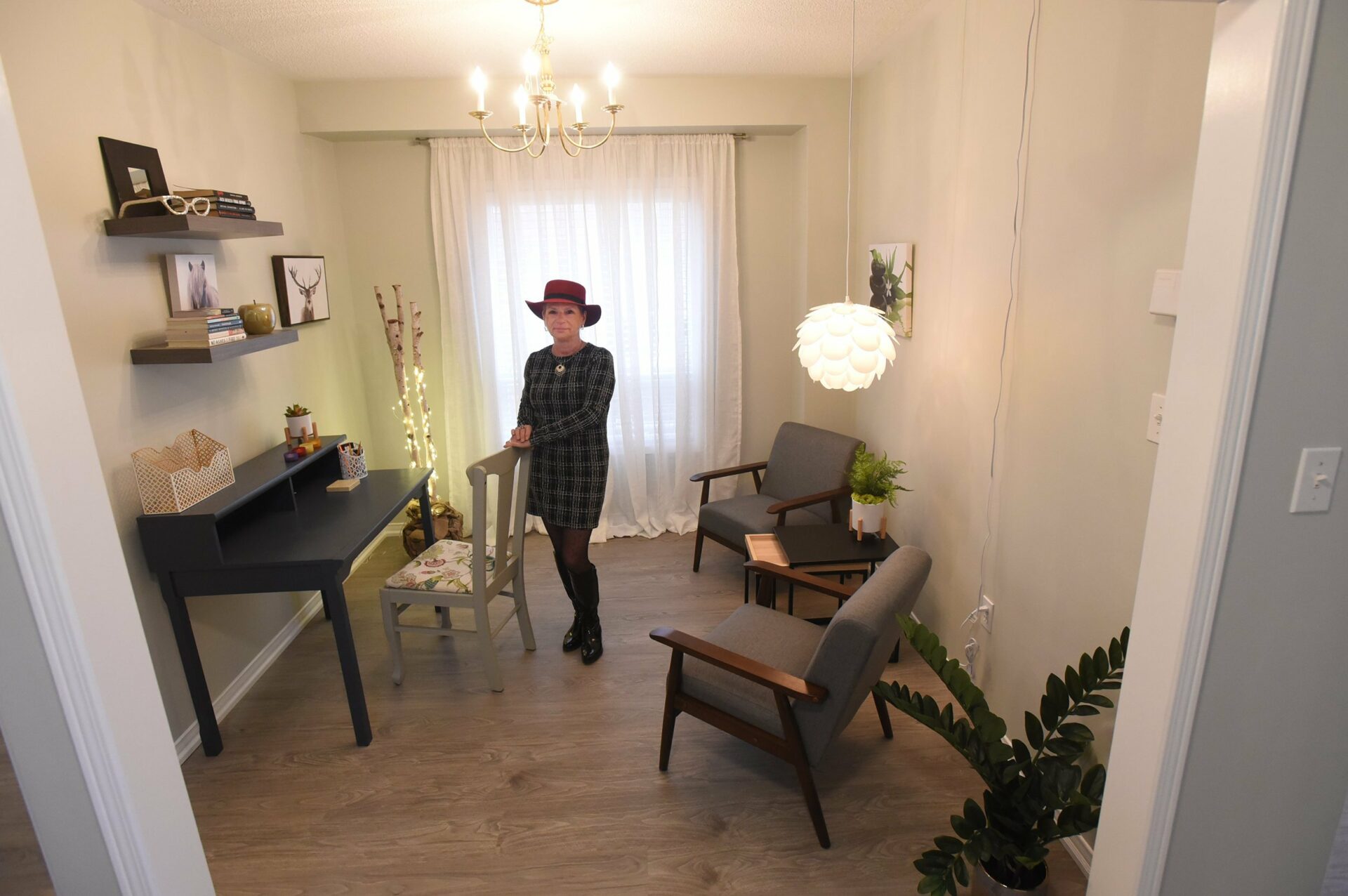 "For the most part, a youth's first housing experience is going to be sharing with a roommate or with a couple of housemates, so we wanted to replicate that that," Cheng says.
INNclusion is staffed with people who have lived experience, who can provide mentorship and assist with each client's needs, whether it's education, employment, or health.
"Youth can stay up to a year or more, giving them time to navigate some of those complex issues and work on a career path," Cheng says. "If there are issues with family, we can explore that and seek a path for reunification if they're interested."
Clients pay a monthly $400 occupancy fee to help prepare for the real world where they have to make rent payments, he says.
Shelters can be intimidating for LBGTQ2 youth, Gal says, and with the pandemic, social connections are almost impossible.
At INNclusion they can find that sense of belonging with games nights, or growing a backyard, vegetable garden, learning life skills along the way, he says.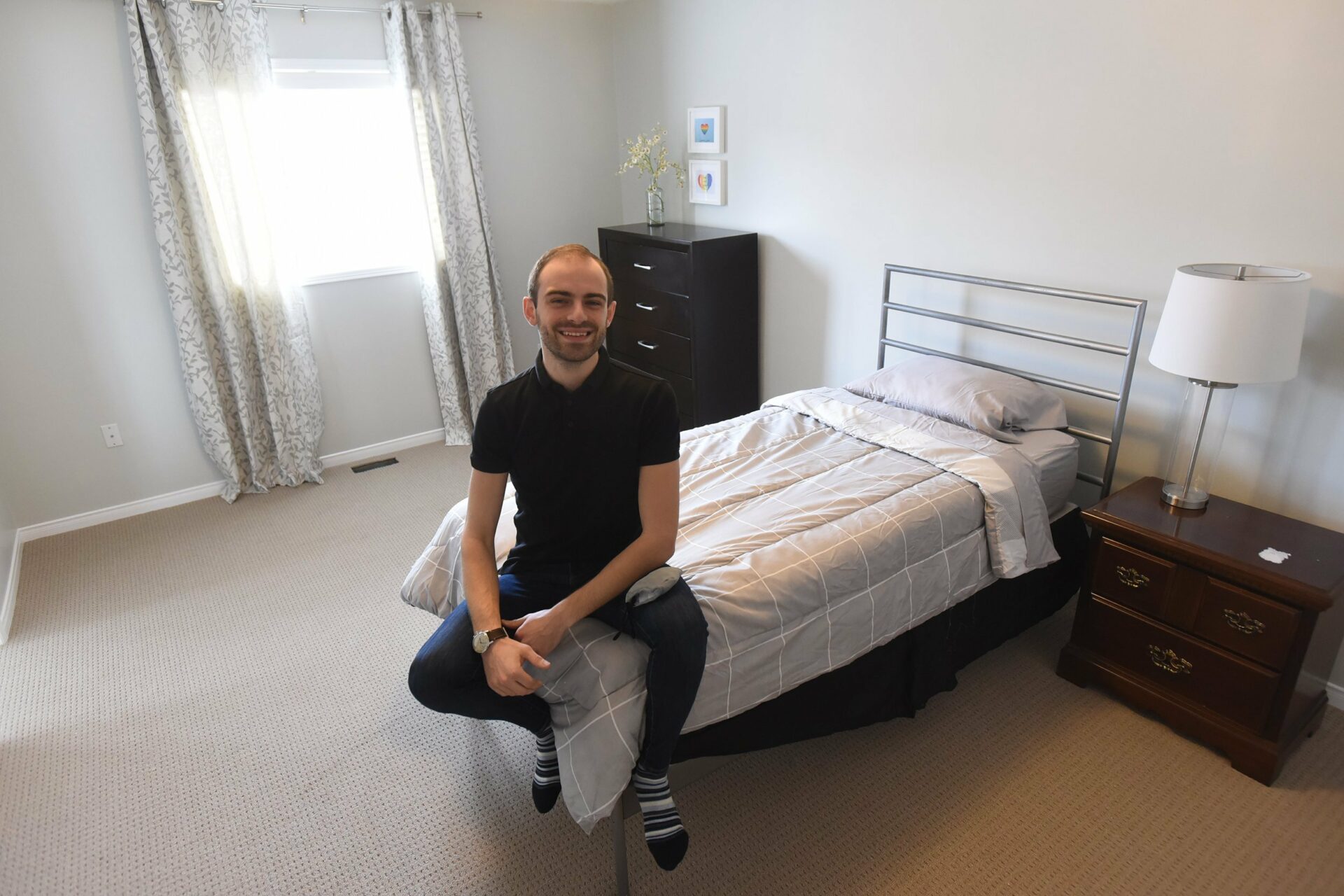 "Getting someone off the streets and back into society takes making sure they have a place, they have clothes, can take a shower, they have food and ultimately, a foundation to build a life."